Category:
Cakes, pastries, cookies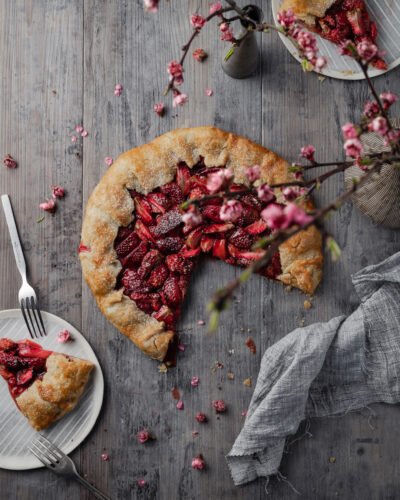 A classic strawberry galette, not so sweet, with beautiful light and flaky pastry crust and a hint of balsamic vinegar.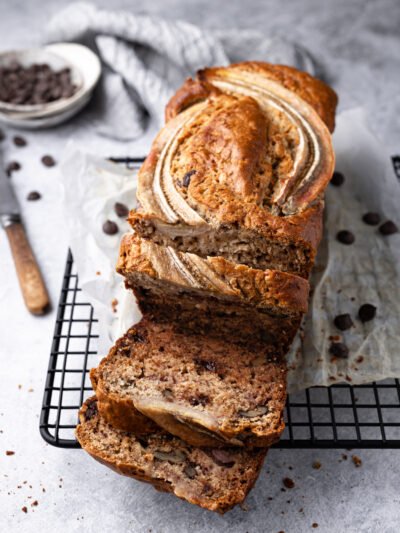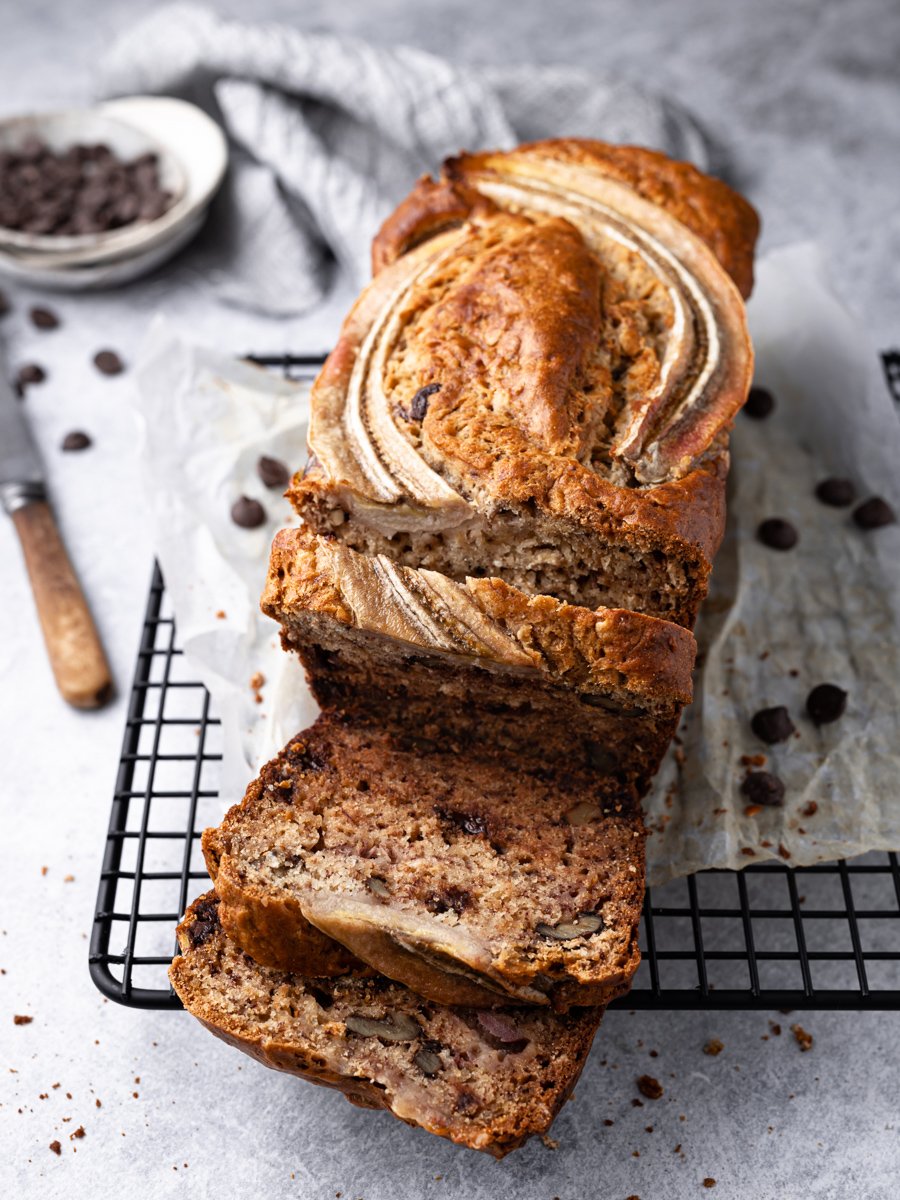 A decadent, rich banana bread, made with ricotta and anything I could find in the pantry, like chocolate chips, walnuts and oats. Beautifully moist and full of flavour.
Crispy on the outside, chewy on the inside. A cookie that satisfies us all! These chocolate cookies have an avocado in them, which clearly makes them healthy, right? Gotta eat your vegetables, and if it's in the form of a cookie, even better!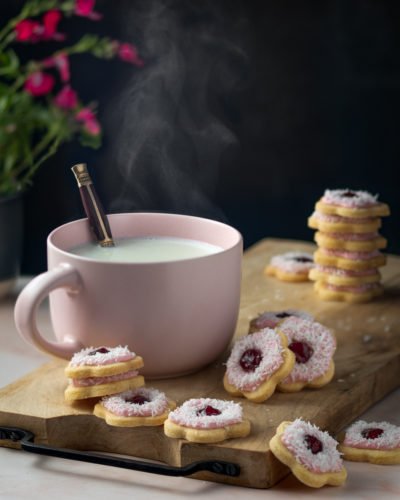 This is my take on the classic Aussie biscuit 'Iced VoVo', with a richer and more flavoursome cookie base, and a marshmallow-ey topping. Who says these cookies always have to be square? They're so much prettier as flowers!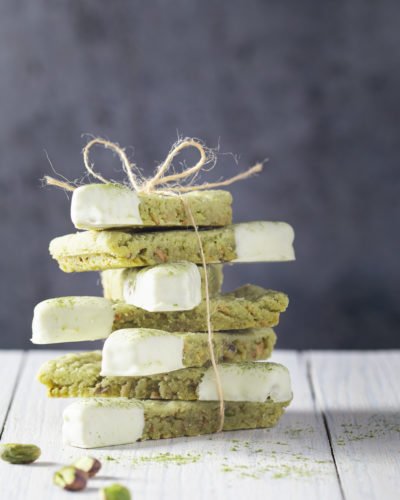 One of the easiest recipes in the world: simply mix butter, sugar and flour for traditional melt-in-your-mouth shortbread. For a bit of green fun, we have added matcha powder and pistachios, which give these cookies their very distinctive flavour. Like a stronger matcha note? Add up to 3 teaspoons of the powder.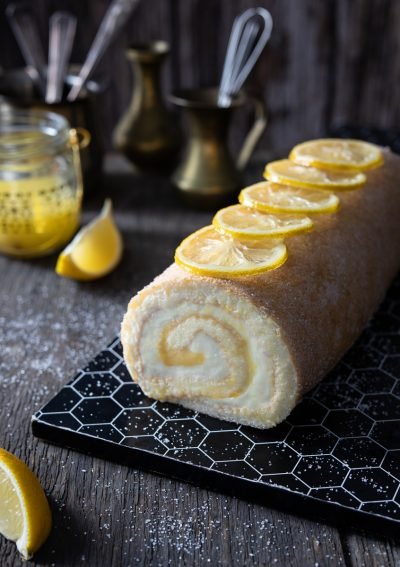 Tastes almost like a cheesecake, but so much lighter! The sponge is heavenly airy, and the filling deliciously tangy. Who doesn't like the combination of cream cheese and lemon curd? A match made in heaven!